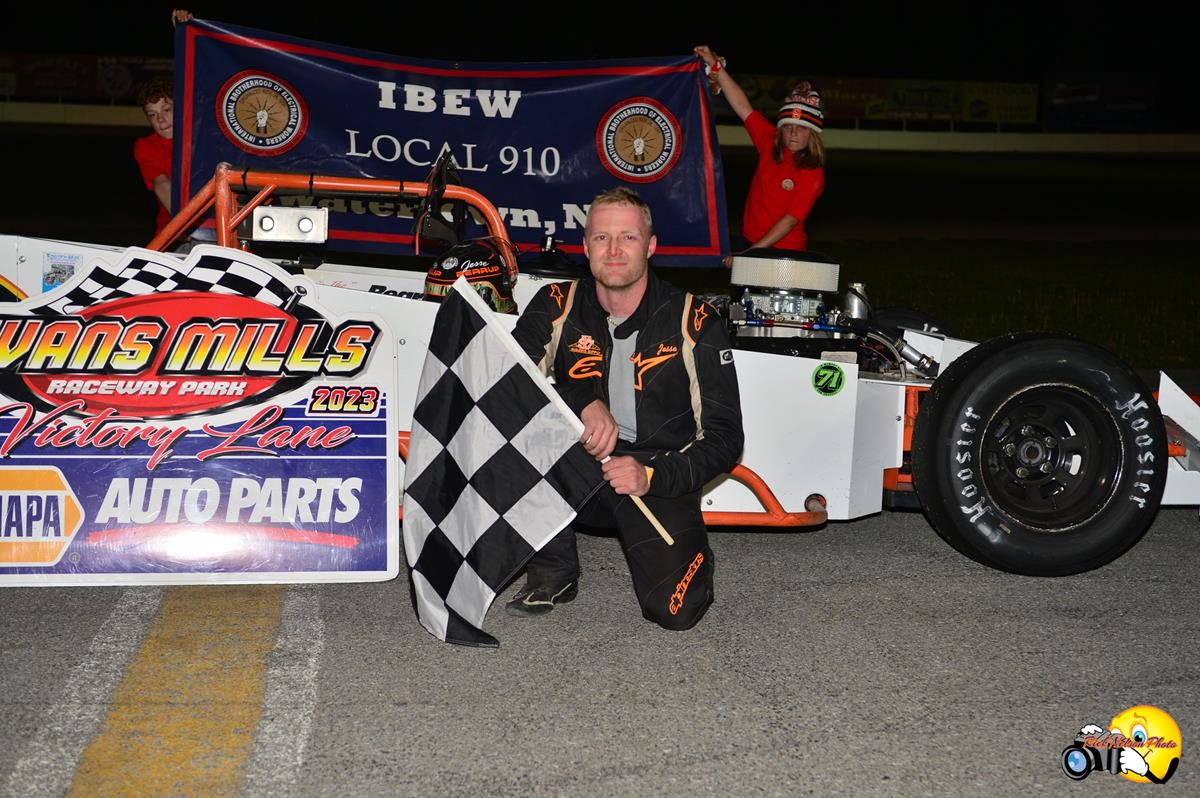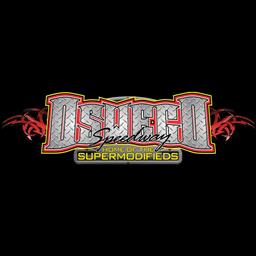 ---
Bearup Bags Small Block Super Championship Series Opener at Evans Mills Raceway Park
EVANS MILLS, NY (May 14, 2023) - Veteran Pathfinder Bank SBS campaigner Jesse Bearup battled to his third career victory with the division at Evans Mills Raceway Park this past Saturday night.
After starting in the eighth position, Bearup drove his No. 37 up to third, and later took advantage of a tangle between leaders Dan Kapuscinski and Mike Bruce to pick up the win in the Small Block Super Championship Series 'Spring Fling.'
Noah Ratcliff, Mike Fowler, Drew Pascuzzi and Greg O'Connor finished top five, while Tony DeStevens, Kapuscinski, Bruce, DJ Shuman, and AJ Larkin filled in the top 10 positions.
A full race report will be provided by the Small Block Super Championship Series.
RESULTS
Small Block Super Championship Series 'Spring Fling' Season Opener
Saturday, May 13, 2023
Evans Mills Raceway Park
Evans Mills, NY
Feature (30-laps, $1,000 to win): 1. 37 JESSE BEARUP, 2. 73 Noah Ratcliff, 3. 10 ® Mike Fowler, 4. 72 Drew Pascuzzi, 5. 90 Greg O'Connor, 6. 24 Tony DeStevens, 7. 23 Dan Kapuscinski, 8. 4 Mike Bruce, 9. 62 DJ Shuman, 10. 35 AJ Larkin, 11. 01 Greg Richardson, 12. 77 Cameron Rowe, 13. 2 Jordan Sullivan
'Hollywood Heat' 1 (10-laps, $100 to win): 1. 4 Mike Bruce, 2. 73 Noah Ratcliff, 3. 23 Dan Kapuscinski, 4. 10 ® Mike Fowler, 5. 2 Jordan Sullivan, DNS 72 Drew Pascuzzi, DNS 01 Greg Richardson
'Hollywood Heat' 2 (10-laps, $100 to win): 1. 77 Cameron Rowe, 2. 90 Greg O'Connor, 3. 37 Jesse Bearup, 4. 24 Tony DeStevens, 5. 62 DJ Shuman, 6. 35 AJ Larkin
Bill Moyer Memorial Bonus 9th Place ($100): #62 DJ Shuman
Dan Kapuscinski Motorsports Promotions Rookie of the Race ($50): #10 Mike Fowler
UltimateQM Fastest Feature Lap ($100): #4 Mike Bruce
---
Submitted By: CAMDEN PROUD
Back to News