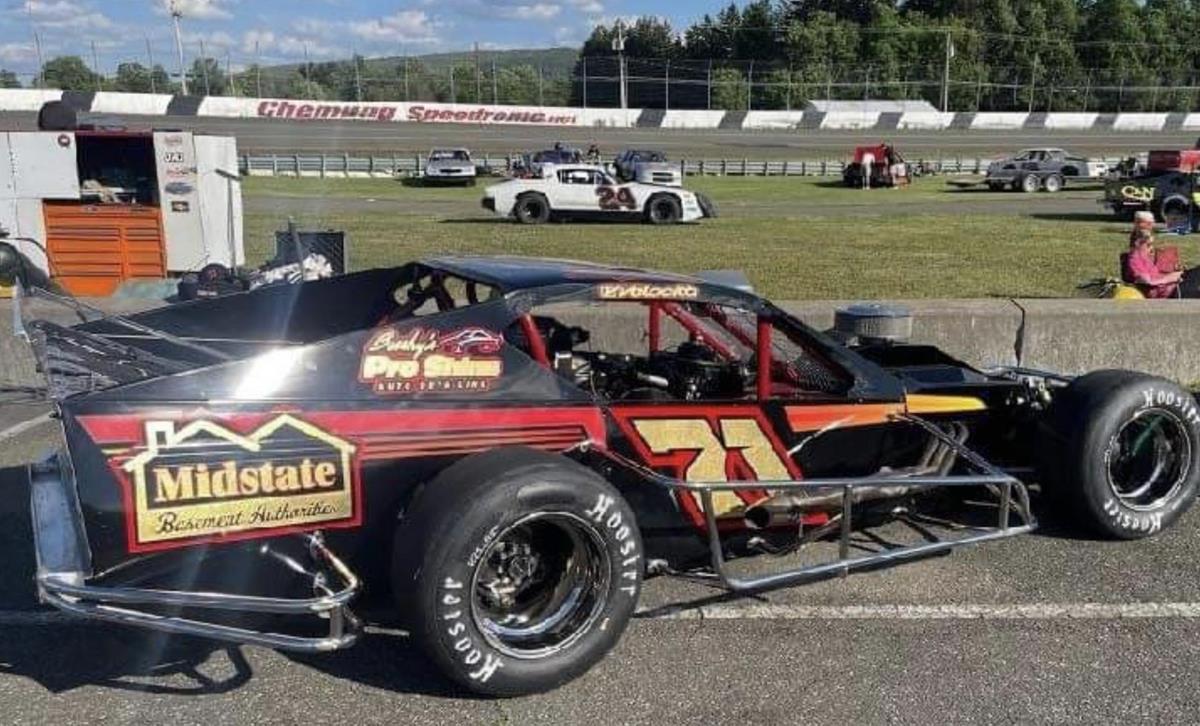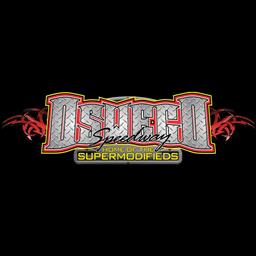 ---
Jimmy Zacharias' Sport Mod, Bill Frisbie's Super Stock, and Mike Cole's Sport Compact to be Setup with Oswego Speedway Booth at Syracuse Motorsports E
OSWEGO, NY (March 7, 2023) - In addition to last year's Pathfinder Bank SBS track champion Dan Kapuscinski's Flack Racing No. 23 ride, as well as incoming SBS rookie Tessa Crawford's No. 20, and the 2 Seat Supermodified, three more race cars will be featured with the Oswego Speedway display at this weekend's Syracuse Motorsports Expo set for March 11 and 12.
Jimmy Zacharias, a former New York State Champion on the NASCAR circuit, and a multi-time Modified track champion and feature winner on both dirt and asphalt, will have his beautiful No. 71 on display near the Oswego booth, promoting the first ever Sportsman Modified Xtra Money Race presented by GTR Promotions.
The Sport Mod XMR will make its long awaited debut at Oswego in 2023, and in a special twist is now scheduled to run alongside the NASCAR Whelen Modified Tour as part of the 'Modified Madness' twin-bill on Saturday, September 2 of Budweiser Classic Weekend.
The Super Stocks again have two dates at the Speedway in 2023, first squaring off in a 35-lap DLM tune-up on $8 Admission Family Night set for June 10, before returning Classic Weekend Friday, September 1, with the 50-lap Dave London Memorial XV.
Representing the Super Stocks is division standout Bill Frisbie, who will have his potent No. 2 displayed this weekend. Frisbie finished fifth place in last year's DLM and is also the '15 Dave London Memorial Champion.
Finally, Sport Compact campaigner Mike Cole will have his unique No. 92 VW Bug on hand, also promoting the GTR Promotions Stock Car Spectacular on Classic Friday, which features the 20-lap New York State Compact Championship for the second year in a row.
The Syracuse Motorsports Expo will run from 10am to 8pm on Saturday, March 11, and from 10am to 4pm on Sunday, March 12. The cost is $13 for adults, $5 for kids ages 6 to 12, and admission is FREE for those 5 and under. A two day pass is available for $20.
Fans are encouraged to stop by the track's booth to get a copy of the 2023 Oswego Speedway schedule, along with information for the Oswego Kartway and Small Block Super Championship Series.
The Speedway booth will also broadcast FloRacing highlights from the 2022 season, have merchandise for purchase, and even offer a FREE iRacing simulator courtesy of MARDON PC.
Please visit SyracuseMotorsports.com to learn more.
To receive updates on all things Oswego Speedway, be sure to visit the track's website online at OswegoSpeedway.com. You can also LIKE on Facebook at Facebook.com/OswegoSpeedway or FOLLOW on Twitter @OswegoSpeedway or Instagram @OfficialOswegoSpeedway.
About Oswego Speedway: Oswego Speedway is a 5/8 mile semi-banked pavement racing oval located off the shores of Lake Ontario in scenic Oswego, NY. The speedway has been a continuously run weekly racing venue since August 1951. The premier open-wheel pavement short track cars in the world, Supermodifieds, run weekly at the Oswego Speedway making it the only weekly Supermodified racing venue in the world. The Small Block Supermodifieds and 350 Supermodifieds accompany the full blown Supers on a weekly Saturday night schedule which runs from May through September. Oswego Speedway is mentioned in racing circles as the "Indy of the East," as no fewer than a dozen past and present competitors have competed at the famed Indianapolis Motor Speedway including Mario Andretti, two-time Indy 500 champion Gordon Johncock, and former International Classic Champions Bentley Warren, Joe Gosek, and Davey Hamilton.
---
Submitted By: CAMDEN PROUD
Article Media
Back to News