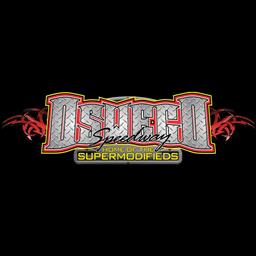 ---
MARDON PC Offering FREE iRacing Simulator for Fans at the Syracuse Motorsports Expo
OSWEGO, NY (February 24, 2023) - MARDON PC, based in Odenton, MD, will offer race fans the exciting opportunity to try their hand at an iRacing Simulator free of charge at the Syracuse Motorsports Expo on March 11 and 12.
MARDON PC will also partner with Oswego Speedway to present the Rookie of the Year awards for both the Pathfinder Bank SBS and J&S Paving 350 Super divisions this season. The MARDON simulator will be located in the Oswego Speedway booth for the duration of the Expo.
"I am really excited to partner with Oswego Speedway this season in a new capacity," said Mardon owner and former SBS Classic Champion, Bryan Haynes. "MARDON PC really brings both of my passions together, racing and technology. When I started sim racing before COVID took hold I kind of pulled all of my buddies in with me. I saw that the computers available just were not up to my standards and I started building. Before I knew it, more people wanted my computers and unique components. I'm looking forward to being on hand with a MARDON sim at the Syracuse Expo next month."
MARDON PC is the top choice for serious gamers, occasional gamers, professionals or any one that requires top tier performance from a computer. MARDON PC is focused on building quality performance PCs specifically targeting sim racing, esports, and other PC gaming.
MARDON PCs start with quality components that have been painstakingly tested to find optimal configuration at every budget level. MARDON then maximizes the potential of PC's by creating positive air flow environment ensuring efficient cooling and limiting dust buildup within the case.
Finally, all MARDON PCs are designed to support future upgrades so that your PC can grow with you for as long as possible.
Also part of the Speedway both at the Motorsports Expo will be the 2-Seat Supermodified, the 2022 championship winning Flack Racing No. 23 SBS; driven to the title by Dan Kapuscinski, teenaged SBS rookie Tessa Crawford's No. 20 Small Block Super, Speedway schedule cards, merch, and more.
The Syracuse Motorsports Expo will run from 10am to 8pm on Saturday, March 11, and from 10am to 4pm on Sunday, March 12. The cost is $13 for adults, $5 for kids ages 6 to 12, and admission is FREE for those 5 and under. A two day pass is available for $20.
Please visit SyracuseMotorsports.com to learn more.
To receive updates on all things Oswego Speedway, be sure to visit the track's website online at OswegoSpeedway.com. You can also LIKE on Facebook at Facebook.com/OswegoSpeedway or FOLLOW on Twitter @OswegoSpeedway or Instagram @OfficialOswegoSpeedway.
About Oswego Speedway: Oswego Speedway is a 5/8 mile semi-banked pavement racing oval located off the shores of Lake Ontario in scenic Oswego, NY. The speedway has been a continuously run weekly racing venue since August 1951. The premier open-wheel pavement short track cars in the world, Supermodifieds, run weekly at the Oswego Speedway making it the only weekly Supermodified racing venue in the world. The Small Block Supermodifieds and 350 Supermodifieds accompany the full blown Supers on a weekly Saturday night schedule which runs from May through September. Oswego Speedway is mentioned in racing circles as the "Indy of the East," as no fewer than a dozen past and present competitors have competed at the famed Indianapolis Motor Speedway including Mario Andretti, two-time Indy 500 champion Gordon Johncock, and former International Classic Champions Bentley Warren, Joe Gosek, and Davey Hamilton.
---
Submitted By: CAMDEN PROUD
Back to News