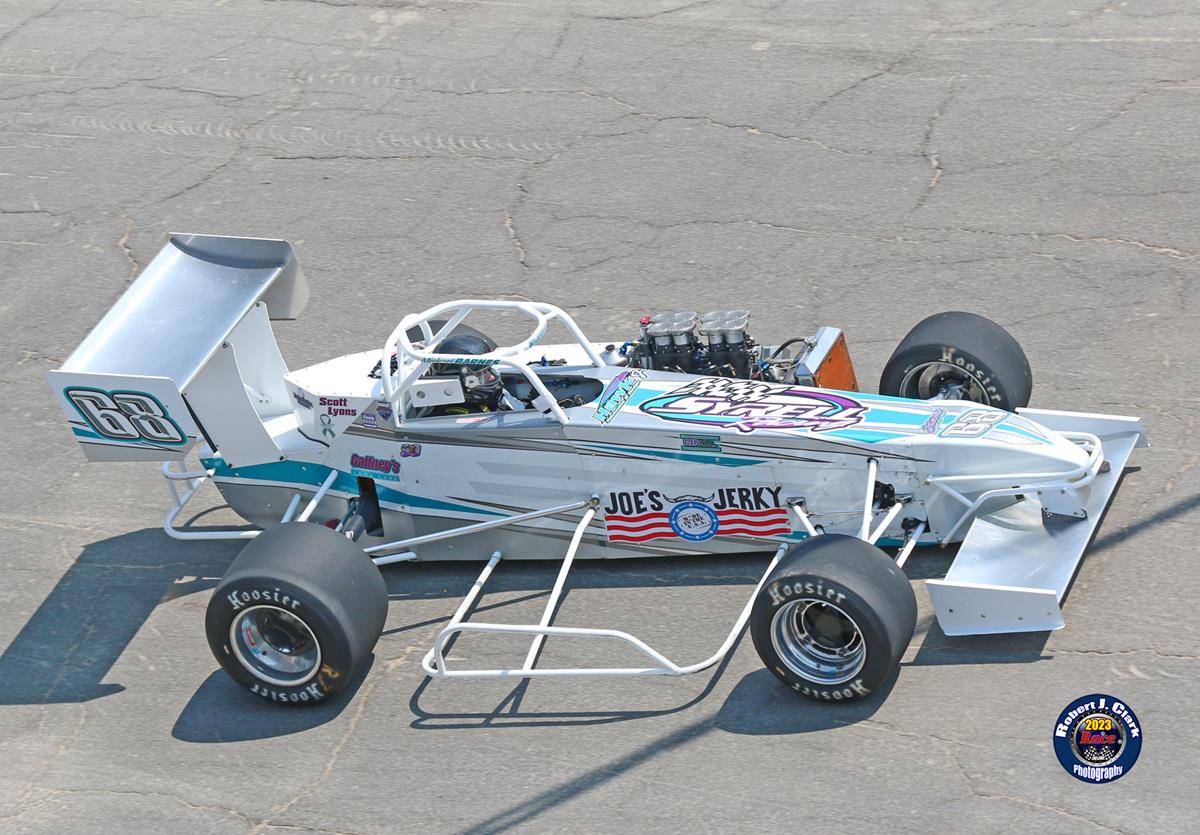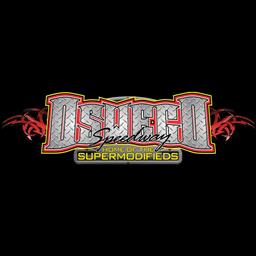 ---
Barnes and Bearup Qualify Pole for the 67th Annual Budweiser International Classic 200, 32nd Bud Light SBS Classic 60
OSWEGO, NY (September 1, 2023) - On a picture perfect Friday afternoon in the 'Port City,' 32 Novelis Supermodifieds and 24 Pathfinder Bank SBS partook in time trials for the 67th edition of Budweiser Classic Weekend at Oswego Speedway.
At the conclusion of time trials it was Michael Barnes with a lap of 15.428 and Jesse Bearup with a lap of 18.436 that took home pole awards for the 67th Budweiser International Classic 200 and 32nd Bud Light SBS Classic 60.
Joining Barnes on the front row will be Dave Danzer; the other only other car to his a sub-15.5 lap, followed by Dan Connors Jr, Alison Sload, Dave Shullick Jr, Tyler Thompson, Otto Sitterly, Jeff Abold, Mike Bruce, and Brandon Bellinger in the top 10.
Bearup, Mike Bond, Noah Ratcliff, Shaun Gosselin, Griffin Miller, Robbie Wirth, Tony DeStevens, Mike Bruce, Cameron Rowe, and Dan Kapuscinski made up the top 10 on the SBS speed charts.
Supermodifieds will start straight up in the order they qualified on Sunday afternoon, with the top 26 already locked in for the 200-lap Classic. The remaining 6 cars that did not qualify will re-time trial for the final four spots on Sunday morning.
Non-qualified Supermodifieds include Russ Wood, Dave McKnight, Lou LeVea Sr, Mark Sammut, Dave Duggan, and Joey Payne.
For the SBS division, there will be a draw to reset the starting field for Sunday's 60-lap feature event, with the full lineup to be announced.
Oswego Speedway's Classic Friday program continues this evening with the 'Stock Car Spectacular' featuring the 50-lap Midstate Basement Authorities Dave London Memorial XV for DLM Super Stocks and the 3rd annual Rusty Diamond Cores New York State Compact Championship. Grandstands will re-open for warmups at 5:00pm and racing starts at 6:30pm.
For more information, please visit the Speedway website online at OswegoSpeedway.com, you can also LIKE on Facebook at Facebook.com/OswegoSpeedway or FOLLOW on Twitter @OswegoSpeedway or Instagram @OfficialOswegoSpeedway.
About Oswego Speedway: Oswego Speedway is a 5/8 mile semi-banked pavement racing oval located off the shores of Lake Ontario in scenic Oswego, NY. The speedway has been a continuously run weekly racing venue since August 1951. The premier open-wheel pavement short track cars in the world, Supermodifieds, run weekly at the Oswego Speedway making it the only weekly Supermodified racing venue in the world. The Small Block Supermodifieds and 350 Supermodifieds accompany the full blown Supers on a weekly Saturday night schedule which runs from May through September. Oswego Speedway is mentioned in racing circles as the "Indy of the East," as no fewer than a dozen past and present competitors have competed at the famed Indianapolis Motor Speedway including Mario Andretti, two-time Indy 500 champion Gordon Johncock, and former International Classic Champions Bentley Warren, Joe Gosek, and Davey Hamilton.
67th Annual Budweiser International Classic 200 Time Trials for Novelis Supermodifieds:
68 Michael Barnes - 15.428
52 Dave Danzer - 15.491
01 Dan Connors Jr. - 15.519
39 Alison Sload - 15.561
98T Tyler Thompson - 15.608
7 Otto Sitterly - 15.612
05 Jeff Abold - 15.626
22 Mike Bruce - 15.663
02 Brandon Bellinger - 15.746
22M Mike McVetta - 15.761
01S Bobby Santos III - 15.774
11 Ben Seitz - 15.824
37 Ryan Locke - 15.829
0 Tim Snyder - 15.863
54 Camden Proud - 15.884
15 Michael Muldoon - 15.910
00 Joe Gosek - 15.920
61 Mike Ordway Jr. - 15.921
94 Logan Rayvals - 15.972
83 Lou LeVea Jr. - 15.995
90 Jack Patrick - 16.123
75 Brian Osetek - 16.152
99 Jerry Curran - 16.212
27 Aric Iosue - 16.351
32 Moe Lilje - 16.434
41 Russ Wood - 16.472
70 Dave McKnight - 16.673
66 Lou LeVea Sr. - 16.750
78 Mark Sammut - 16.855
51 Dave Duggan - 16.930
99Q Joey Payne - 16.969
32nd Annual Bud Light Classic 60 Time Trials for Pathfinder Bank SBS:
37 Jesse Bearup - 18.436
74 Mike Bond - 18.592
73 Noah Ratcliff - 18.702
29 Shaun Gosselin - 18.753
9 Griffin Miller - 18.767
4 Robbie Wirth - 18.875
24 Tony DeStevens - 18.919
22 Mike Bruce - 18.923
77 Cameron Rowe - 18.925
23 Dan Kapuscinski - 18.939
18 Andrew Schartner - 18.947
72 Drew Pascuzzi - 19.008
62 DJ Shuman - 19.149
35 AJ Larkin - 19.160
00 Jude Parker - 19.290
86 Bryan Haynes - 19.303
88 Brad Haynes - 19.335
10 Mike Fowler - 19.340
90 Tony Pisa - 19.438
2 Jordan Sullivan - 19.741
01 Greg Richardson - 19.826
20 Tessa Crawford - 20.007
55 Carter Gates - 20.157
67 Ken Pierce - 20.339
---
Submitted By: CAMDEN PROUD
Back to News