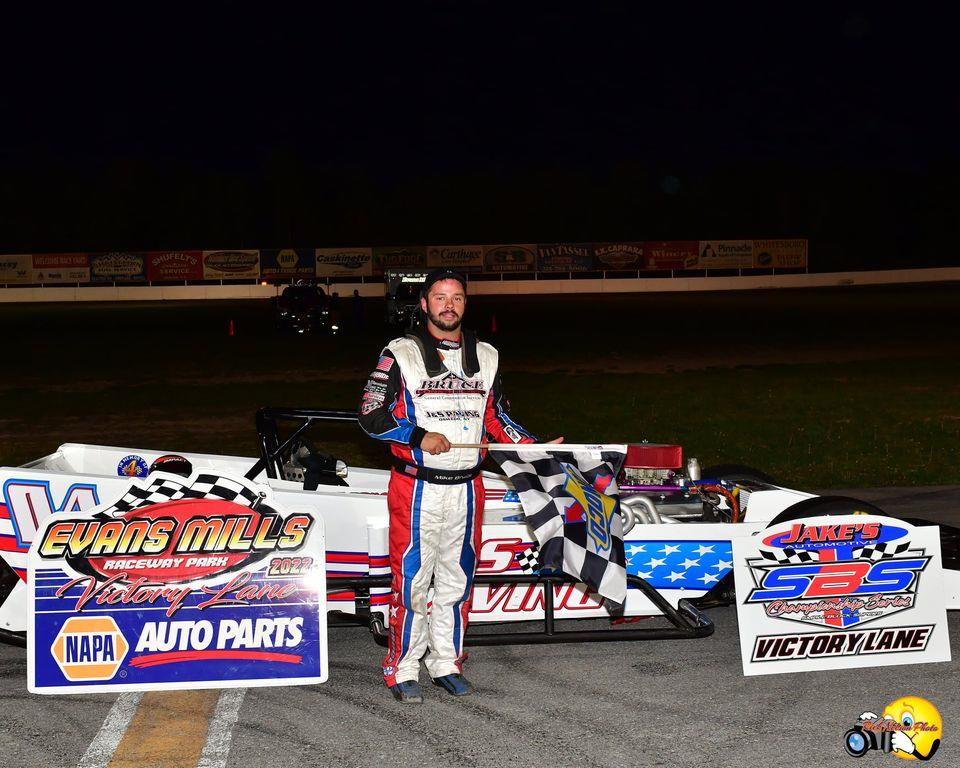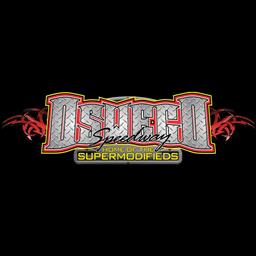 ---
Mike Bruce Aims To Continue Small Block Super Win Streak This Saturday At Evans Mills Raceway Park
Small Block Super Championship Series - OSWEGO, NY (May 12, 2023) – Despite not having a ride in the days leading up to this Saturday's Jake's Automotive Small Block Super Championship Series Spring Fling presented by Ultimate QM at Evans Mills Raceway Park, Mike Bruce has struck a deal in the 11th hour to once again drive for Robbie Wirth Racing.
Bruce, who is riding a Small Block Super win streak dating back to 2019, won two races last season driving for RWR at both Evans Mills and Chemung Speedrome. In total, Bruce has four consecutive road wins in the division, including a victory at Evans Mills last September, driving for Gunther Racing.
Bruce will pilot the RWR No. 4 on Saturday, in search of his fifth consecutive win.
Racing at Evans Mills will begin at 6:30 p.m. with pit gates opening at 3 p.m. and grandstand gates opening at 5 p.m.
Located on US Route 11 just outside of Evans Mills, Evans Mills Raceway Park was originally built by the Zeigler brothers of Boonville in 1967. Spending time as both a paved and dirt facility, Lee and Peggy Gill purchased the speedway in December of 2018, with a focused investment in growing pavement racing.
In a short period of time, the speedway has once again risen to a favorite among competitors and fans, with the speedway having been established as a friendly, clean, safe and enjoyable destination for families to gather.
Running May through late September, the speedway hosts 54 hospitality suites with a grandstand seating capacity of 3,000. Along with the Small Block Supers the speedway hosts Modifieds, Pro Late Models, INEX Legends Cars and Stock Cars.
To learn more about Evans Mills Raceway Park, visit them online at www.evansmillsracewaypark.com.
The Saturday, May 13 event for the SBSCS at Evans Mills will be presented by UltimateQM.com. Based in Mooresville, NC, UltimateQM.com provides the ultimate in cars, parts and service to its customers from Quarter Midget racing and beyond. UtilmateQM.com is proudly family owned and operated and produces the RSR and ARC branded Quarter Midget chassis.
Nearly 20 Small Block Supers will be on hand this Saturday, looking to claim a $1,000 top prize.
More specific details on the series opener will be posted soon to Small Block Super Championship Series.
To learn more contact series promoter Dan Kapuscinski at (315) 708-7544 or email dkapuscinski00@gmail.com.
SBSCS Partners: Jake's Automotive, Binghamton Truck & Tire Center, Dan Kapuscinski Motorsports Promotions, UltimateQM.com, Larkin Mowing, Rt. 37 Building Supply, MARDON, Race Wrap Group, Bill Moyer Memorial, GTR Promotions.
Projected May 13 Roster:
00 – Jude Parker
01 – Greg Richardson
4 – Mike Bruce
10 – Mike Fowler ®
23 – Dan Kapuscinski
24 – Tony DeStevens
26 – Jake Brown ®
27 – Jordan Sullivan
35 – AJ Larkin
37 – Jesse Bearup
62 – DJ Shuman
72 – Drew Pascuzzi
73 – Noah Ratcliff
77 – Cameron Rowe
90 – Greg O'Connor
---
Submitted By: CAMDEN PROUD
Back to News