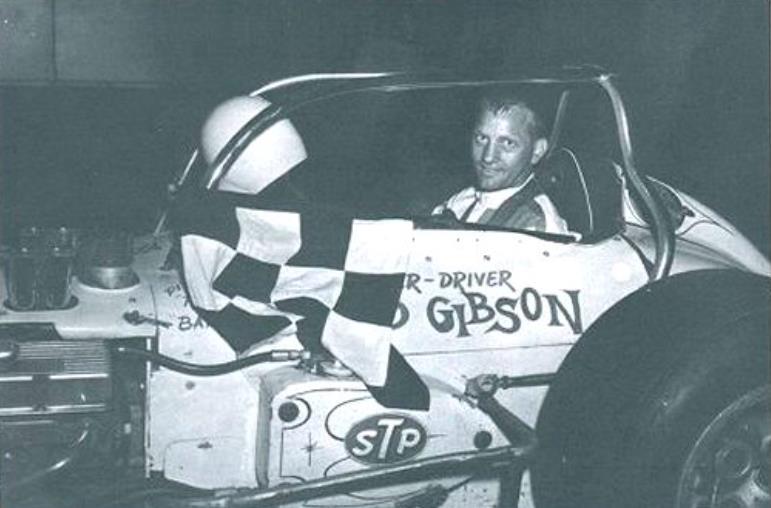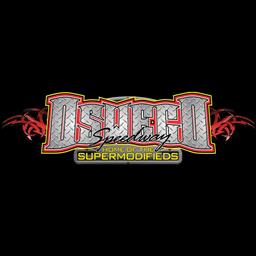 ---
1968 Oswego Champion Todd Gibson Passes
OSWEGO, NY (December 1, 2020) - Oswego Speedway's 1968 Supermodified Track Champion, Todd Gibson of Richwood, Ohio, passed away earlier today, December 1, 2020. He was 83 years old.
"Our hearts are heavy as we mourn Todd Gibson's passing, one of the true all-time greats of Supermodified racing," said track owner, John Torrese. "Todd's accomplishments will always remain an extremely memorable part of Oswego Speedway's history, and we extend our heartfelt condolences to the entire Gibson Family at this time."
The first driver from the Buckeye State to earn an Oswego track title, Gibson began competing at the Big O on a regular basis in the mid-60's, and amassed 21 wins in just four seasons between 1965 and 1968.
After cutting teeth all over the Midwest including at his native Ohio ovals such as the Sandusky Speedway, Gibson took his talents to the Port City in 1965.
Taking a quick liking to the fast 5/8th's mile, Todd was impressive right away, and collected ten top five finishes and his first Oswego feature win in his first full season, good enough for a runner-up in the point standings.
Despite earning that first victory in 1965, it would prove to be somewhat of an upset over Ronnie Lux, who went on to triumph in 12 features that year piloting Howard Purdy's Deuce.
With Lux dominant in 1965, Gibson decided to make a return in search of more success in the season after his head turning Oswego debut.
Todd was indeed able to add three more feature wins in '66, but fell a tad short of the title for a second time, now winding up fifth behind champion Nolan Swift, fellow Ohioan Bob Smith, Jim Shampine, and Bentley Warren.
With two strong Oswego campaigns now under his belt, it was in 1967 when Gibson unleashed a new creation that in many ways would change the scope of Supermodified racing for the future.
Prior to his third full season at the Speedway, Gibson acquired a former Indy roadster, offset the driveline, and adjusted the dimensions to re-purpose the car as an Oswego Supermodified.
Debuting what came to be known as the famed 'Flintstone Flyer' in 1967, it was only a matter of two races before Gibson parked the 0 in victory lane in June of that season.
Gibson would go on to earn two more wins in '67, but once again fell just one sport short of the championship, this time to Jim Shampine.
In 1968, however, Todd was bridesmaid no more, as he put together one of the most dominant seasons in Speedway history, collecting a record breaking 13 checkered flags, including a mind boggling nine in a row.
Perhaps even better yet, this breakout season allowed the Supermodified ace and his Indy Roadster to finally secure the championship by an enormous 554 point margin over Jim Shampine.
Going into the '68 Classic as the clear cut favorite, Gibson set the track record in time trials, but found himself in the outside steel early after sliding through oil from a lapped car's blown engine.
To this day, Gibson's 13 win dream season still stands second to none in the record books, and his nine wins in a row were only bested once; ironically by none other than Jim Shampine ten years later.
Following his unforgettable drive in 1968, Gibson returned to Oswego for a few select appearances in the 1970s, including for the 1971 edition of the International Classic, which resulted in a third place finish.
Eventually, Gibson found himself back in the national spotlight for a four year stint on the USAC Champ Car Circuit from 1976 to 1979. Champ Car racing brought moderate success including a top five run at Mosport in 1977.
Two years later, Todd retired from Champ Car following a practice crash at the 1979 Indianapolis 500, but did come back to race Supers at Oswego on a few occasions.
After many years away from the Indy of the East, Gibson hopped in the family 0 for the 1988 International Classic, and in one of the last races of his storied Oswego career; put together a solid performance, finishing seventh in his final 200.
For his long list of achievements, it was a no brainer that Gibson be inducted as a deserving member of Oswego Speedway's inaugural Hall of Fame Class of 1999.
Shortly thereafter and even well prior to his full-blown retirement, the Gibson Family Supermodified story has carried on.
Todd's sons Gene Lee, Larry, Terry, and even his grandson Zach have all raced Supermodifieds at one time or another, with Gene spending a good portion of his career at Oswego.
In 1987, Gene Lee became a second generation Supermodified feature winner at the Speedway, earning the first ever 'Mr. Supermodified' title and pocketing feature wins in back to back races.
Gene competed at Oswego as recently as 2016, and as of 2019, was working on a new car to make a part-time comeback, with a particular focus on Oswego's wing configuration.
With family heavily involved in the sport from his time of retirement to present, Todd was still known to stop by the Speedway from time to time, including for recent Old Timers Reunions, a function at which he will be sorely missed.
At this time, Oswego Speedway has no information on Todd Gibson's services, but please check back as this story may be updated.
Rest in peace, Todd. Thanks for the memories.
---
Submitted By: CAMDEN PROUD
Back to News