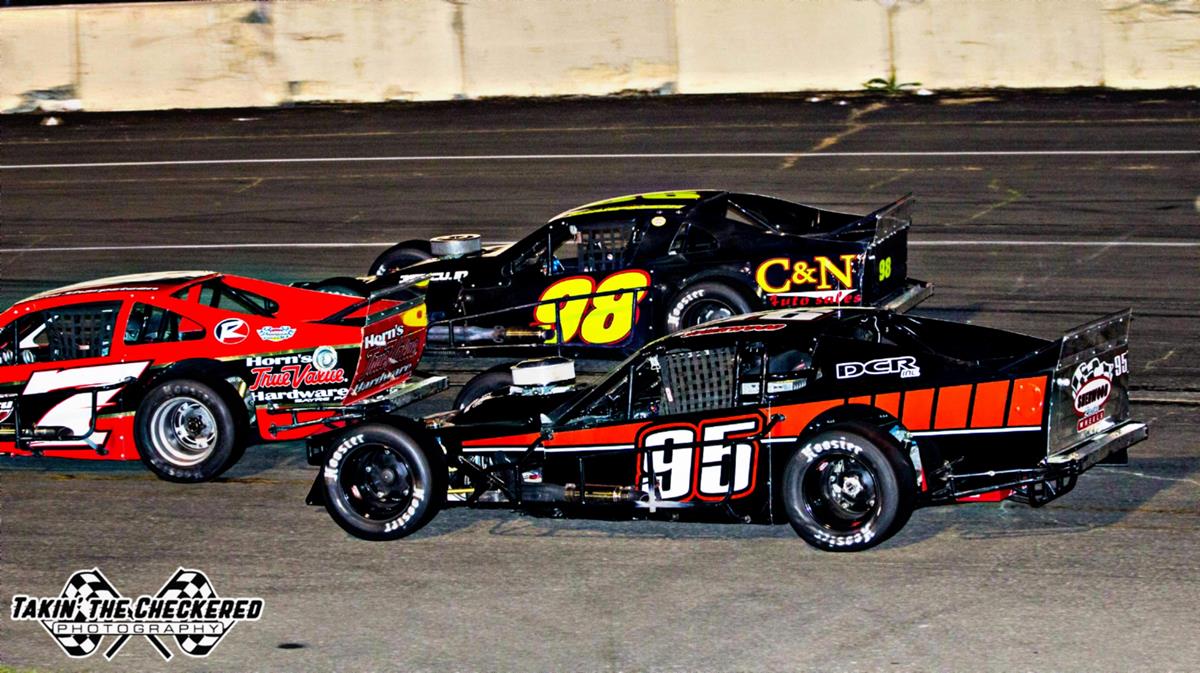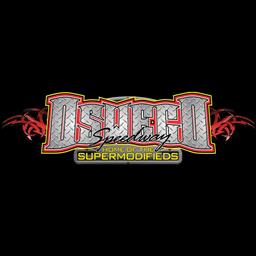 12/13/2019
Oswego Speedway
---
Sportsman Modified XMR Coming To Oswego Speedway on Saturday, July 4, 2020
OSWEGO, NY (December 13, 2019) - The all new 'Xtra Money Race' for Sportsman Modifieds is coming to Oswego Speedway in 2020 joining Supermodifieds, Small Block Supers, and 350 Supers for a four-division Independence Day spectacular on Saturday, July 4.
New York and Pennsylvania's top Sportsman Modified competitors will converge on the 'Big O' for a 40-lap affair with the base purse now $13,000. The XMR brings Sportsman Mods back to the Port City for the first occasion since September of 2016.
"I'm a big Sport Mod fan and wanted to give drivers something different and fun, so thought why not approach the mecca of pavement facilities in the state," said promoter Jody London, who is also the brain behind the Dave London Memorial Super Stock event held on Classic Weekend.
London has spent a number of years teamed up with the Sunoco New York Super Stock Series for the DLM, which honors his late father. DLM XII was moved to Oswego in 2019 and brought a staggering 46 stock cars to the pit area on Classic Friday.
"We've had success with Dad's race and I have toyed with trying something new, but always felt there are so many great Sport Mod shows in New York there was no room for another," London continued. "I finally decided to spread my wings and shoot for something unique. It worked out."
For his new venture, London has tabbed current Wyoming County Speedway public relations frontman Dakota Packman as an advisor. "We have joked for years that we would team up for something and we were thrilled to get the green light," London stated.
Despite having his consultant onboard, Jody says promoting XMR brings him "out of his comfort zone." Along with his involvement in the Dave London Memorial for over a decade, he also has put together numerous 4-Cylinder and Kart events across the region, but this is an all new feel.
"This is something totally new to us. We're just giving it a shot and hoping it pans out," London explained. "For years, I've been quietly approached by Sportsman guys about a race. Not only do we want to finally provide those drivers with that race, but plenty of 'xtra' cash as well."
London put together over $20,000 in contingency and lap money for his Super Stock event last Fall, leaving little doubt that the Dave London Memorial is indeed one of, if not the richest short track Super Stock show in the country. He hopes to do the same with the Sportsman division.
"The Sport Mod guys are such a scrappy, entertaining, and fun bunch," London added. "They deserve to be in the spotlight and have extra money on the line. We all thought there was no better place for that than Oswego Speedway. These guys will go balls to the wall for 40-laps."
For the inaugural Sport Mod XMR 'Independence Shootout,' London and company have tabbed Tom Fecteau as race director. Facteau brings many years of experience to the table as a former official, driver, spotter, and crewman.
Further information on the XMR Sportsman Modified event including an official website, rules, purse, and more will be released after the first of the year. Parties with questions may contact Jody London.
Oswego Speedway's 2020 schedule can be anticipated by the end of the month. Season ticket, camping, and individual pricing will be revealed at that time as well. Registration for the Novelis Supermodified, Pathfinder Bank SBS, and 350 Supermodified teams opens on January 1.
For more information on the Oswego Speedway, be sure to visit the track's website online at OswegoSpeedway.com. Fans can also FOLLOW on Twitter @OswegoSpeedway or LIKE on Facebook at Facebook.com/OswegoSpeedway.
About Oswego Speedway: Oswego Speedway is a 5/8 mile semi-banked pavement racing oval located off the shores of Lake Ontario in scenic Oswego, NY. The speedway has been a continuously run weekly racing venue since August 1951. The premier open-wheel pavement short track cars in the world, Supermodifieds, run weekly at the Oswego Speedway making it the only weekly Supermodified racing venue in the world. The Small Block Supermodifieds and 350 Supermodifieds accompany the full blown Supers on a weekly Saturday night schedule which runs from May through September. Oswego Speedway is mentioned in racing circles as the "Indy of the East," as no fewer than a dozen past and present competitors have competed at the famed Indianapolis Motor Speedway including Mario Andretti, two-time Indy 500 champion Gordon Johncock, and former International Classic Champions Bentley Warren, Joe Gosek, and Davey Hamilton.
---
Submitted By: CAMDEN PROUD
Back to News