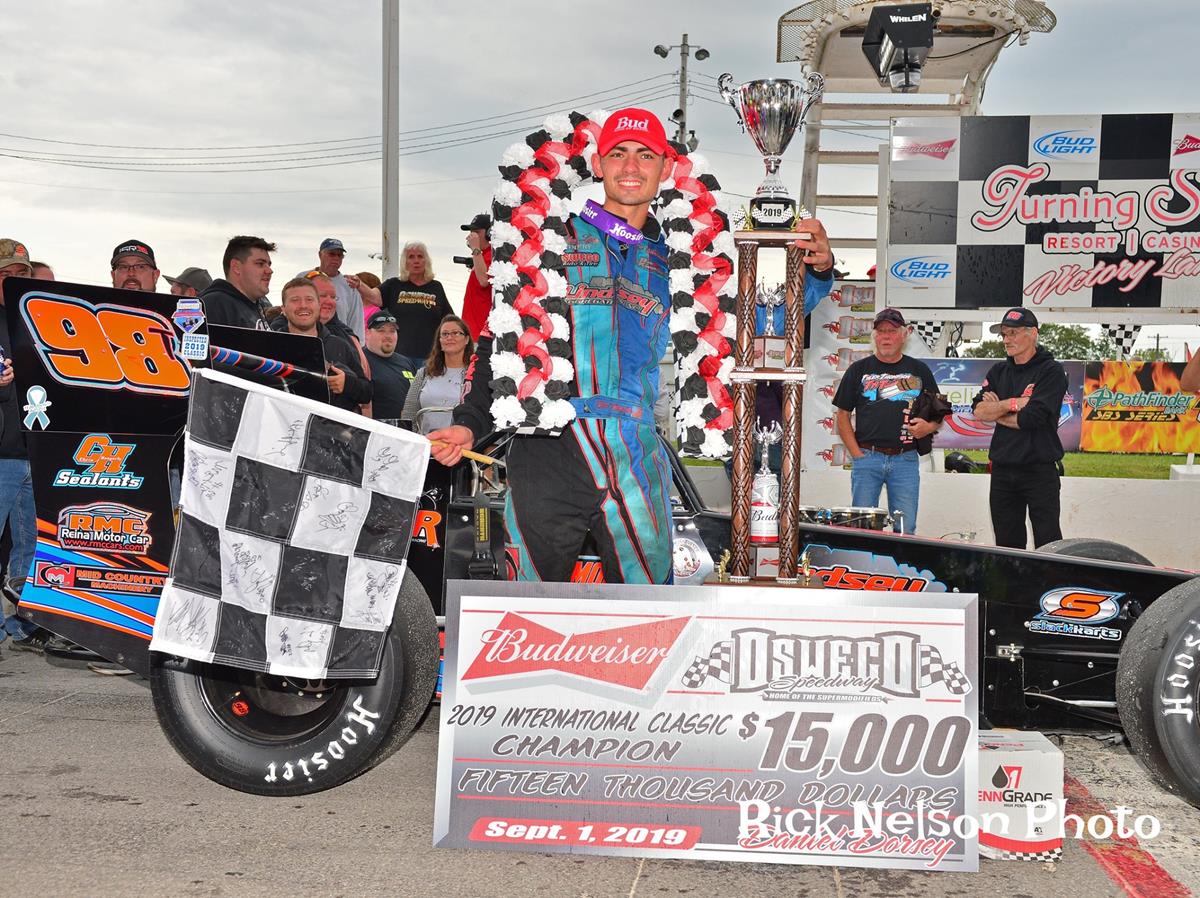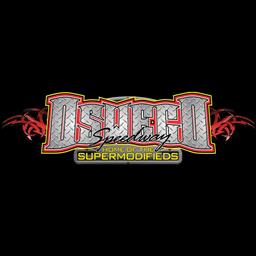 ---
TYLER THOMPSON TO MAKE PAVEMENT MODIFIED DEBUT WITH KEITH ROCCO RACING AT THE THOMPSON WORLD SERIES
Dan Kapuscinski Motorsports Promotions - OSWEGO, NY (October 2, 2019) – Jason Simmons Racing is pleased to announce a partnership with Keith Rocco Racing, that will see Tyler Thompson make his pavement Modified debut at Thompson Speedway's World Series of Speedway Racing on October 11-13.
Thompson will compete in the SUNOCO Modified division at the World Series, behind the wheel of the same machine that gave NASCAR K&N East winner, Max McLaughlin, his first Modified start with Keith Rocco Racing.
Rocco is a 7-time SUNOCO Modified champion at Thompson Speedway and currently leads the division's point standings in 2019 with four wins on the season.
"This is another fantastic opportunity to continue to try new things," said Thompson. "We have had on our eyes on Modifieds in the past, and this opportunity to race for Keith (Rocco) at Thompson is one we could not pass up. It will be fun to pull double duty on one of the biggest asphalt racing weekends in the country."
Thompson will also compete in the ISMA Supermodified portion of the weekend, driving the Jason Simmons Racing No. 98 Supermodified.
Just weeks ago, Thompson won his first winged Supermodified main event in the Midwest Supermodified Series Fall Brawl at Lucas Oil Raceway Park in Indiana.
This recent partnership comes on the heels of last week's announcement that Thompson will also compete in the 34th annual Chili Bowl Nationals, driving for Seymour Racing, in January.
Thompson, who only recently turned 18 years old, is the youngest ever champion of Oswego Speedway's Budweiser International Classic 200 for Supermodifieds and most recently qualified for the $53,000 to win Fonda 200 in dirt Modified competition.
Visit www.facebook.com/JasonSimmonsRacing to follow Thompson and Jason Simmons Racing on social media.
If interested in team information, or to contact Tyler, please consult team owner Jason Simmons at (315) 591-4303 or dnslandscaping@yahoo.com.
Jason Simmons Racing Partners: Ashley Lynn Winery, Cam's Pizzeria, CH Sealants, CNY Power Equipment, D&S Landscaping, Dan Kapuscinski Motorsports Promotions, Hammond Auto, Kelly's Zen Den, Lakeside Property Services, Lindsey Aggregates, Mid-Country Machinery, Morrison Performance, Nice Price Auto Sales, Oswego Auto & Tire, Performance Manufacturing, Reina Motor Car, Slack Karts, Top Quality Construction
---
Submitted By: CAMDEN PROUD
Back to News