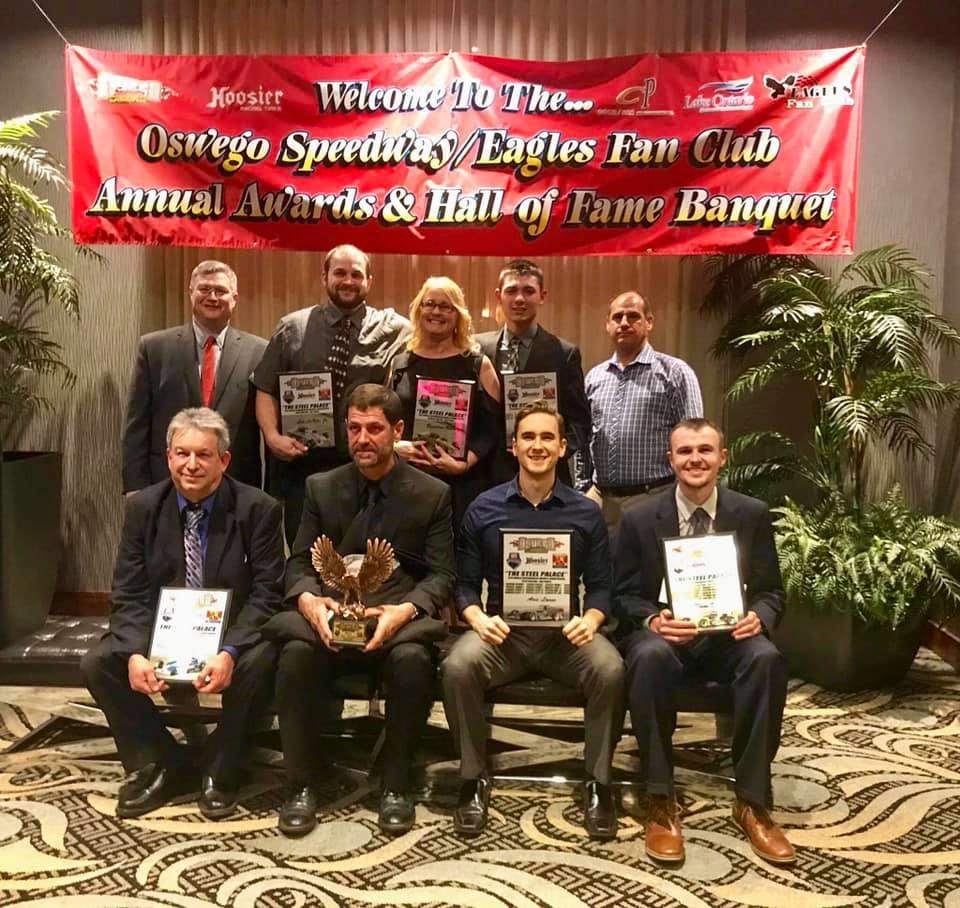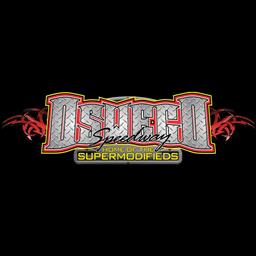 ---
Oswego Speedway's 2019 Hall of Fame Banquet Set for Saturday, October 26 at Lake Ontario Event and Conference Center
OSWEGO, NY (September 17, 2019) - Oswego Speedway has officially set its 2019 Hall of Fame banquet for Saturday, October 26 at the Lake Ontario Event & Conference Center in the City of Oswego.
The banquet, which will honor track champions Otto Sitterly and Anthony Losurdo along with the latest hall of fame class of Bobby Stelter, Clyde Booth, Andy Graves, Don Gioia, and Dawn & Clyde Rowlee, will get underway at 5pm.
Cocktail hour will take place first followed by dinner at 6pm and awards at 7pm. Several of the Speedway's traditional awards will be distributed including Rookie of the Year, Car Owner of the Year, Crew of the Year, and more.
Music will follow the ceremony before the banquet is wrapped up at 10pm. An after party is also planned at GS Steamers in the adjacent Quality Inn & Suites Riverfront hotel.
Banquet tickets have been set at $45 and will be available for pickup in the Oswego Speedway box office or from Lisa Sova at Canale's Insurance in Oswego.
For more information on Oswego Speedway, be sure to visit online at OswegoSpeedway.com. You can also FOLLOW on Twitter @OswegoSpeedway or LIKE on Facebook at Facebook.com/OswegoSpeedway.
About Oswego Speedway: Oswego Speedway is a 5/8 mile semi-banked pavement racing oval located off the shores of Lake Ontario in scenic Oswego, NY. The speedway has been a continuously run weekly racing venue since August 1951. The premier open-wheel pavement short track cars in the world, Supermodifieds, run weekly at the Oswego Speedway making it the only weekly Supermodified racing venue in the world. The Small Block Supermodifieds and 350 Supermodifieds accompany the full blown Supers on a weekly Saturday night schedule which runs from May through September. Oswego Speedway is mentioned in racing circles as the "Indy of the East," as no fewer than a dozen past and present competitors have competed at the famed Indianapolis Motor Speedway including Mario Andretti, two-time Indy 500 champion Gordon Johncock, and former International Classic Champions Bentley Warren, Joe Gosek, and Davey Hamilton.
---
Submitted By: CAMDEN PROUD
Back to News