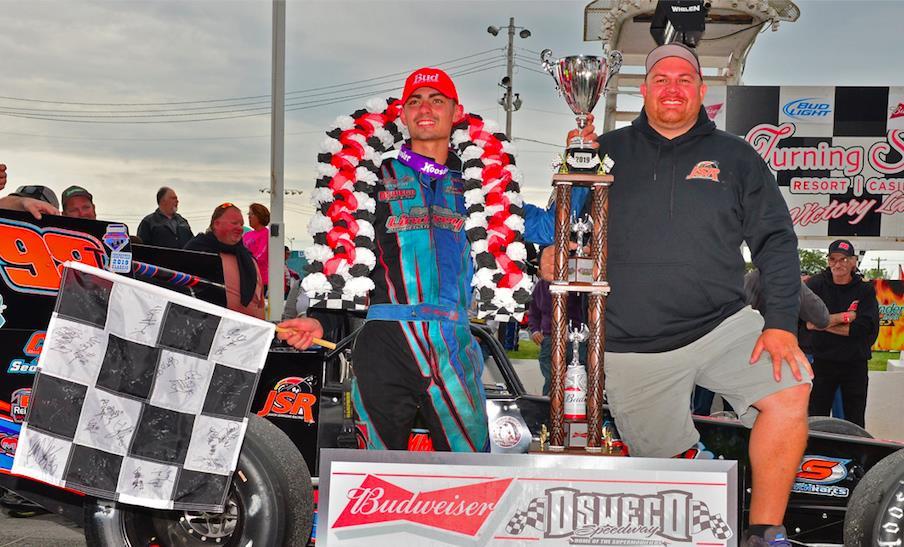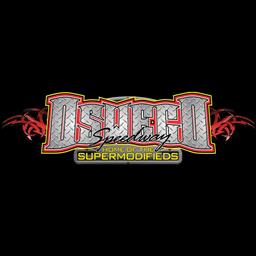 ---
More History - Tyler Thompson Leads Most Classic Laps Since 2000; Jason Simmons Racing Earns $17,000+ with Insinger Performance, Tammy Ten Media Bonus
OSWEGO, NY (September 6, 2019) - Not only did 17 year-old Tyler Thompson become the youngest International Classic winner in Oswego Speedway history last Sunday, the teen also set a record for leading the most laps in the event (187) since the millennium.
Thompson, who one month earlier earned the first Supermodified win of his career, came eight laps short of beating Randy Ritskes' 196 laps lead in the 2000 Classic. In Classic 44, Ritskes nearly paced the field from flag to flag before being passed by Greg Furlong with four laps to go.
In one of the most dominant performances in Classic history, Thompson grabbed the lead from polesitter Brandon Bellinger on lap 13. From there, the teen never looked back enroute to $15K in prize money on top of the posted bonuses from Insinger Performance and Tammy Ten Media.
As halfway leader, Thompson earned a cool $1,500 from Insinger. For leading the most laps in the Classic, Thompson was also recipient of the Tammy Ten Media Russ Conway 'True Friend' Award worth $500; bringing his total winnings to $17,000 excluding lap money.
There is no question that Thompson's tremendous drive ensures that the 2019 International Classic will go down as one of the most memorable in history. Oswego's newest star will look for his second Classic win of the week tomorrow evening at Star Speedway.
For results, photos, and more from Oswego Speedway's 63rd Budweiser International Classic Weekend, please visit OswegoSpeedway.com. You can also FOLLOW on Twitter @OswegoSpeedway or LIKE on Facebook at Facebook.com/OswegoSpeedway.
About Oswego Speedway: Oswego Speedway is a 5/8 mile semi-banked pavement racing oval located off the shores of Lake Ontario in scenic Oswego, NY. The speedway has been a continuously run weekly racing venue since August 1951. The premier open-wheel pavement short track cars in the world, Supermodifieds, run weekly at the Oswego Speedway making it the only weekly Supermodified racing venue in the world. The Small Block Supermodifieds and 350 Supermodifieds accompany the full blown Supers on a weekly Saturday night schedule which runs from May through September. Oswego Speedway is mentioned in racing circles as the "Indy of the East," as no fewer than a dozen past and present competitors have competed at the famed Indianapolis Motor Speedway including Mario Andretti, two-time Indy 500 champion Gordon Johncock, and former International Classic Champions Bentley Warren, Joe Gosek, and Davey Hamilton.
---
Submitted By: CAMDEN PROUD
Back to News